Concept
コンセプト
Enriching the community by the power of handmade
Works of rich individuality and new experiences enrich our life. This Labo creates warm interaction and deeper bonds with the community as an expression place of handmade artists from different regions, a co-creation place, an experience place where the whole family can enjoy.
How to use
ラボの活用例
Specialty Store
We specialize in handmade works that brighten up your comfortable life.
We sell works of artists in the local community on consignment at first, but now you can buy works of artists all over Japan.
You can find each regional characteristics and new design in works, so crafting creates various exchange here.
Sell Handmade Products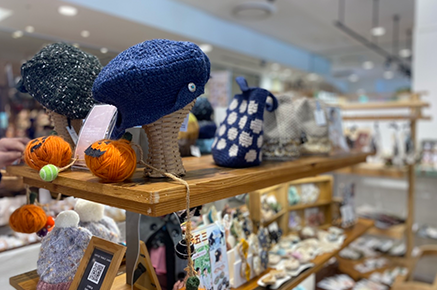 workshop
cafe
Rental Space
We provide not only something about crafting but also new experiences that are created by relationship and interaction with others, such as study group and exchanging meeting.
It's just like home where everyone can feel relax.
【ご利用例】
Craft Workshop / Study Group / Hold a Salon / Exchanging Meeting for Artists etc
Information
There are no Postss.